Three Friends…!!!
"The greatest healing therapy is friendship and love." – Hubert H. Humphrey
It is hard to believe this. Yes, we find it difficult to believe, because we are humans!!!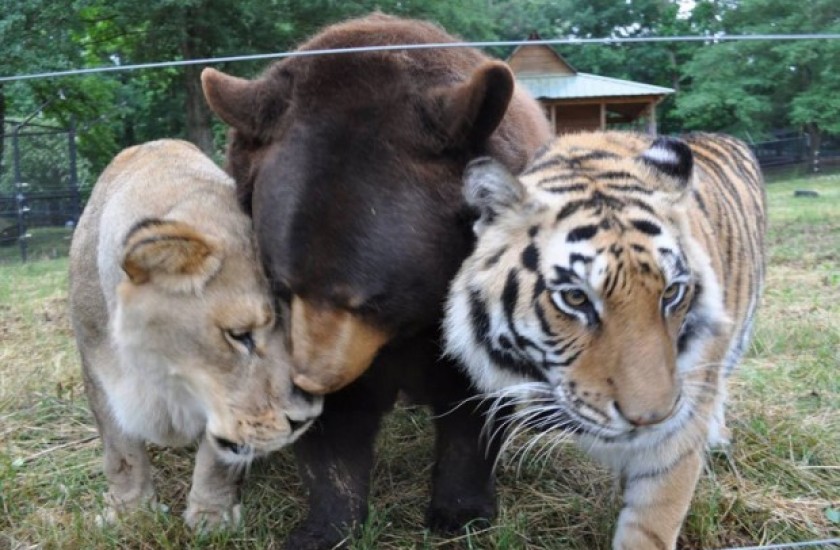 These lion, tiger and bear are most unlikely gang of friends we may come across. They are Leo the African lion, Baloo the black bear and Sher Khan the Bengal tiger.

 
They came from a background of abuse and fear. Now they've bonded together and are truly inseparable.
"The strong bond of friendship is not always a balanced equation; friendship is not always about giving and taking in equal shares. Instead, friendship is grounded in a feeling that you know exactly who will be there for you when you need something, no matter what or when." – Simon Sinek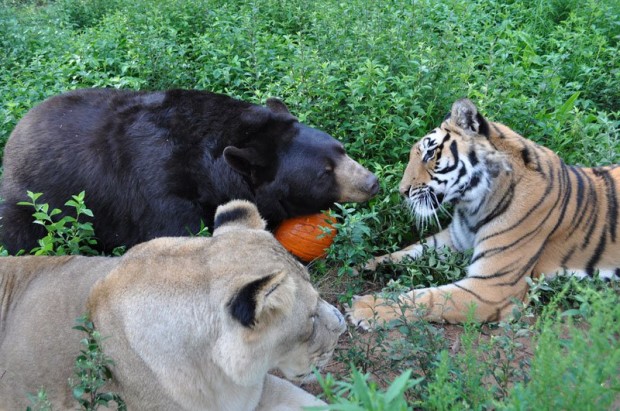 The three were rescued as babies from the basement of an Atlanta drug dealer's home when it was raided by authorities.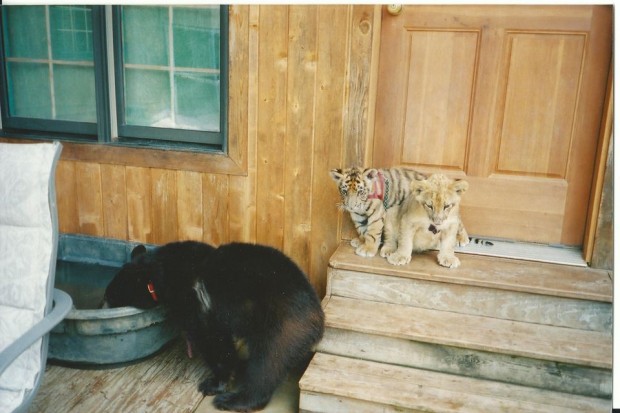 They were starving, traumatized, and had bacterial infections.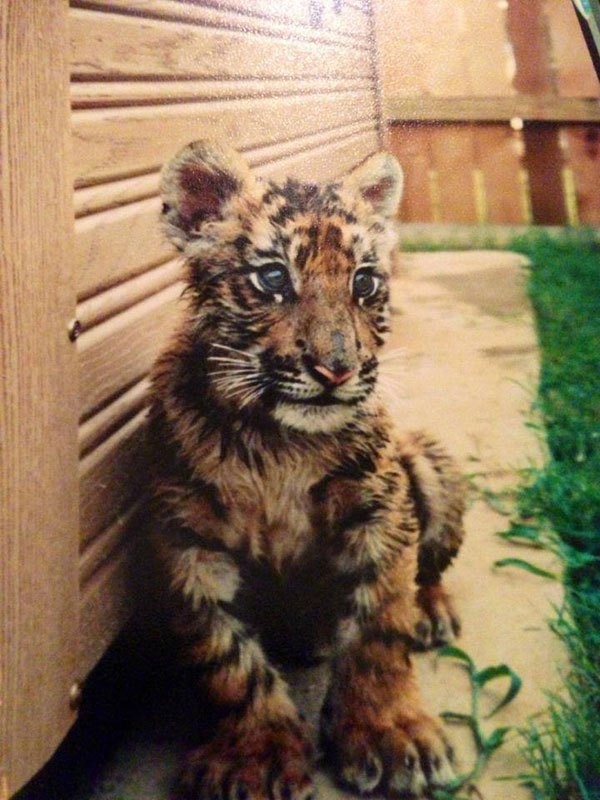 Since then, they were brought to Noah's Ark Animal Sanctuary…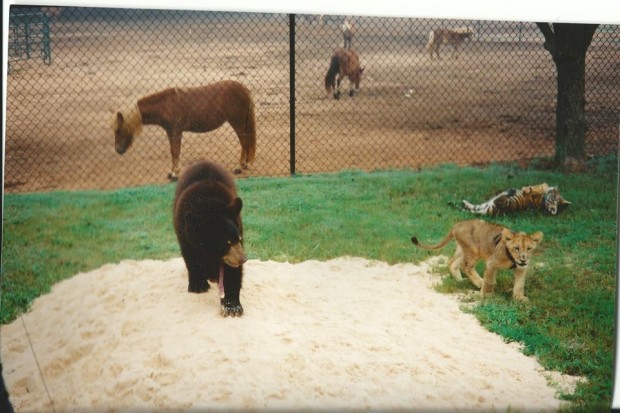 …Where they've lived in the same habitat together for 13 years.
"Depth of friendship does not depend on length of acquaintance."

                            – Rabindranath Tagore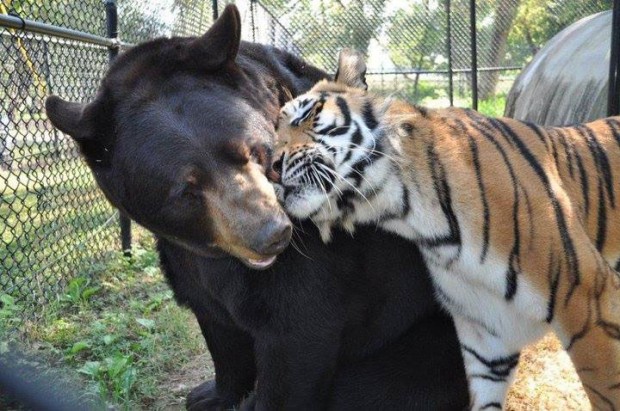 The only time the three were separated was when Baloo was sent to surgery. While at the drug dealer's home, Baloo had been mistreated so profoundly that the harness that was put on him had grown into his skin.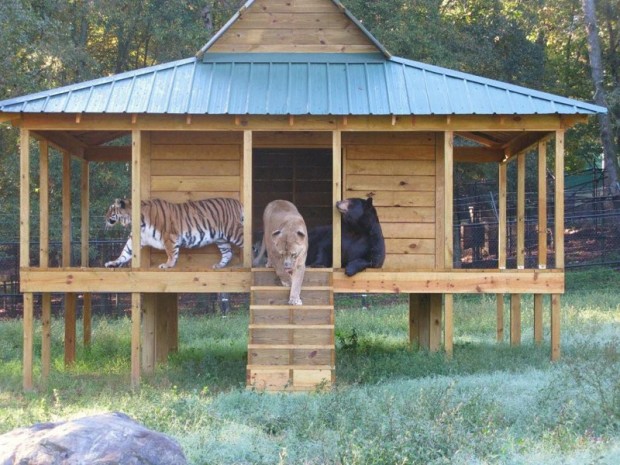 The two cats were distraught and cried for the bear's return when he was at the vet's. Since then, no one has separated the group.
"We're born alone, we live alone, we die alone. Only through our love and friendship can we create the illusion for the moment that we're not alone."

– Orson Welles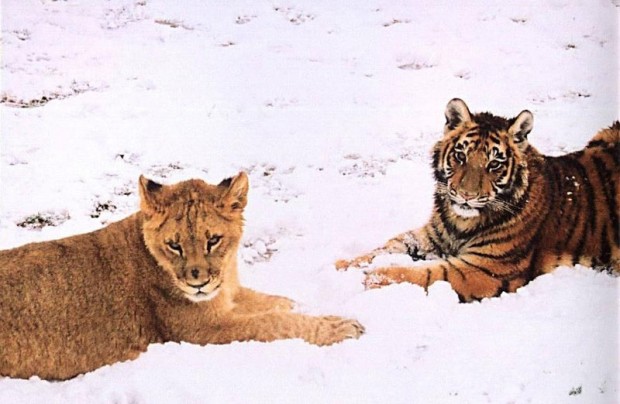 They had clearly bonded during their earliest memories, and never wanted to be apart.
"Love is friendship that has caught fire. It is quiet understanding, mutual confidence, sharing and forgiving. It is loyalty through good and bad times. It settles for less than perfection and makes allowances for human weaknesses."
– Ann Landers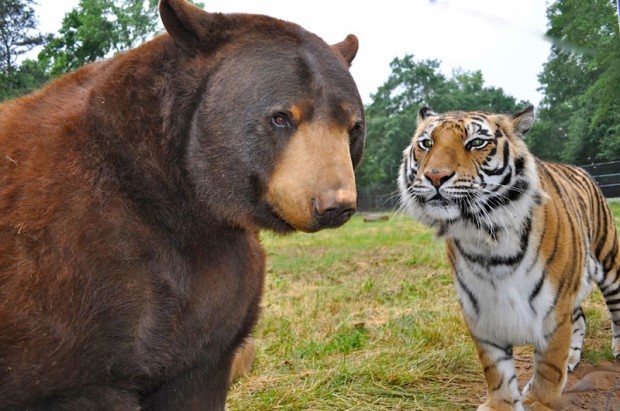 Now they live together as if they were brothers of the same species.
"Friends are the siblings God never gave us." – Mencius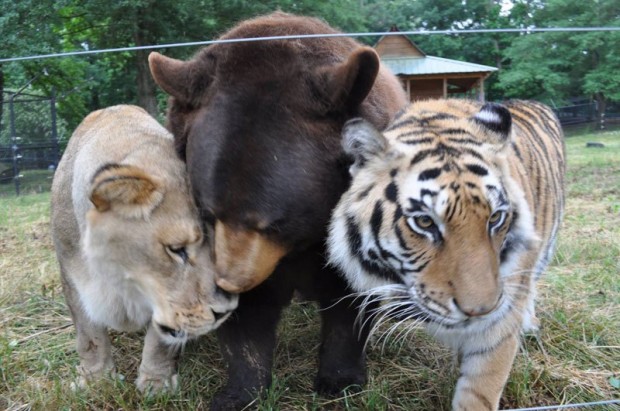 They play together, nuzzle one another and are extremely affectionate.
"One loyal friend is worth ten thousand relatives." – Euripides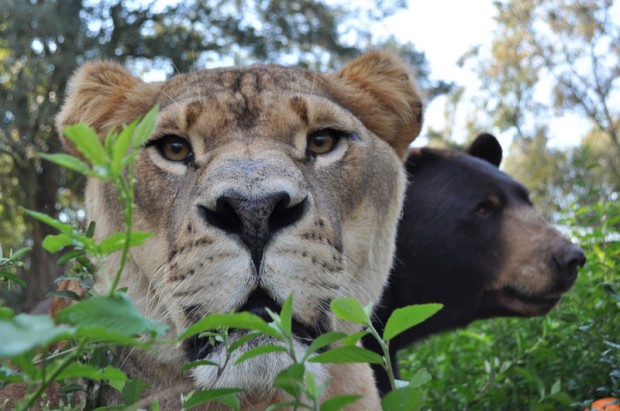 The three are the only lion, tiger and bear living together in the entire world.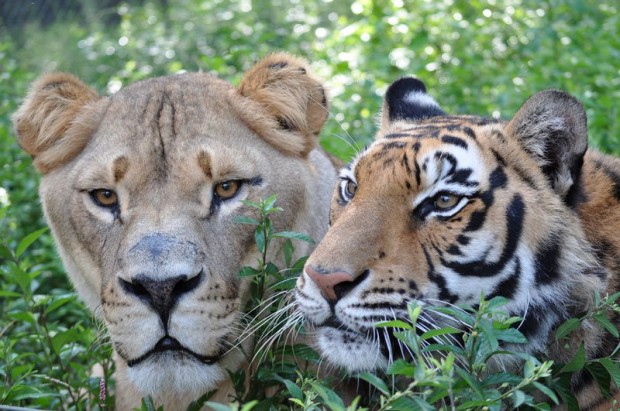 They're just that exceptional.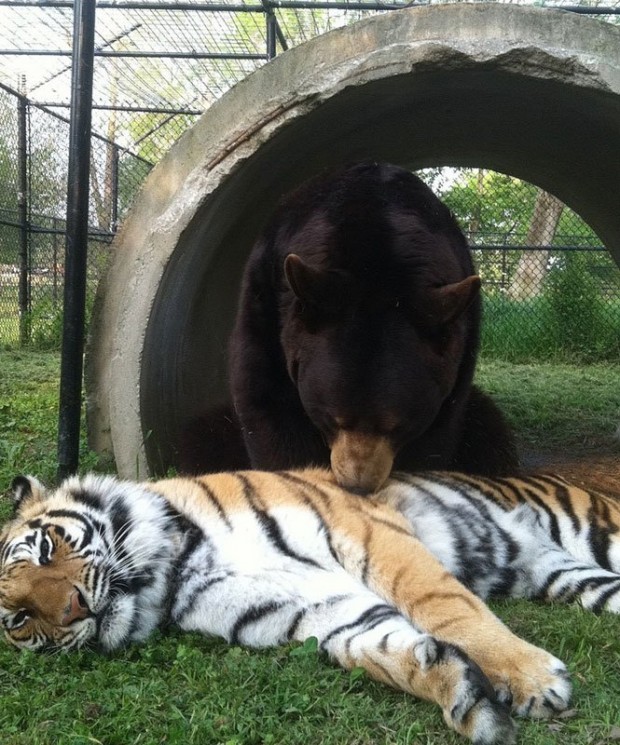 Humans could really learn from the bond that these three have.
"In everyone's life, at some time, our inner fire goes out. It is then burst into flame by an encounter with another human being. We should all be thankful for those people who rekindle the inner spirit." – Albert Schweitzer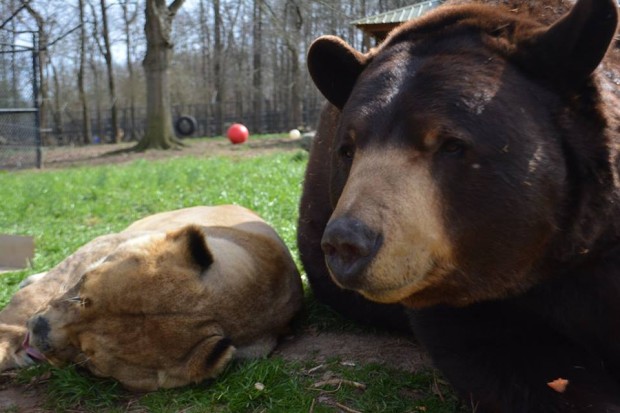 No one ever told them they couldn't love one another, so they did just that.
"A tree is known by its fruit; a man by his deeds. A good deed is never lost; he who sows courtesy reaps friendship, and he who plants kindness gathers love." – Saint Basil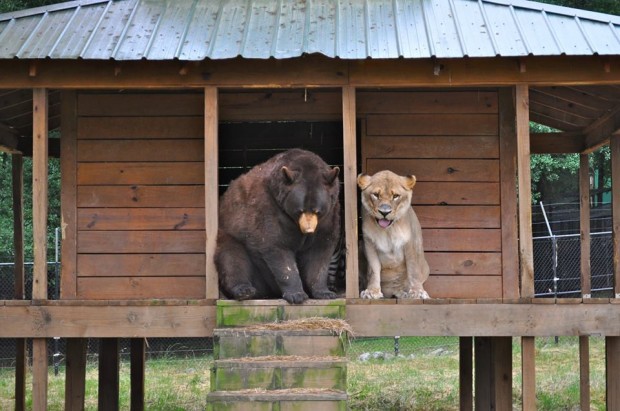 And now, even all these years later, they continue to do so.
"A true friend never gets in your way unless you happen to be going down."

                    – Arnold H. Glasow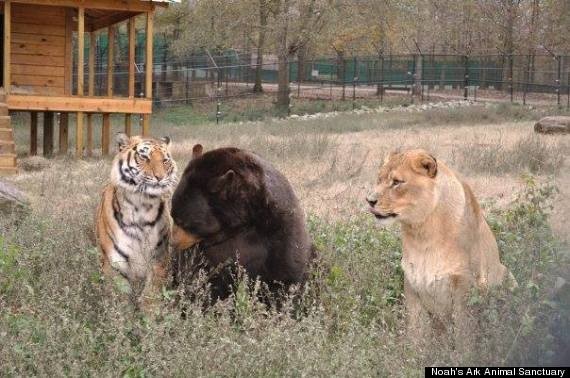 The trio is affectionately referred to as BLT, standing for bear, lion and tiger.
They might just be the most adorable sandwich ever!
"The only way to have a friend is to be one." – Ralph Waldo Emerson
"There is a magnet in your heart that will attract true friends. That magnet is unselfishness, thinking of others first; when you learn to live for others, they will live for you." – Paramahansa Yogananda
"One of the most beautiful qualities of true friendship is to understand and to be understood." – Lucius Annaeus Seneca

"Friendship is the only cement that will hold the world together."

– Woodrow Wilson