A Valuable Lesson to be Learnt from the Birds!!
The birds in our garden build such wonderful nests that we marvel at how they do it!
Whether you're a 'bird person' or not, this is stunning!!! Not to detract from the sheer magic of it, but in practical terms, how many trips would the birds have to make with that tiny little quantity of mud / clay it could carry — and how far from the nest is the source?
If you take the construction of a "circular bowl" in your stride as instinctive — how does the bird come up with the windbreak /entrance design that shields the eggs / chicks from the elements — and at what point in fashioning the bowl do they start to construct it?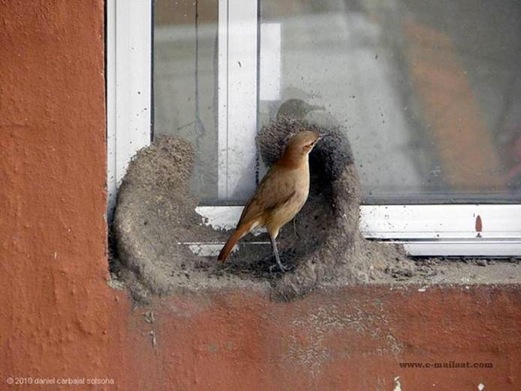 Have you ever observed the behavior of birds in the face of adversity?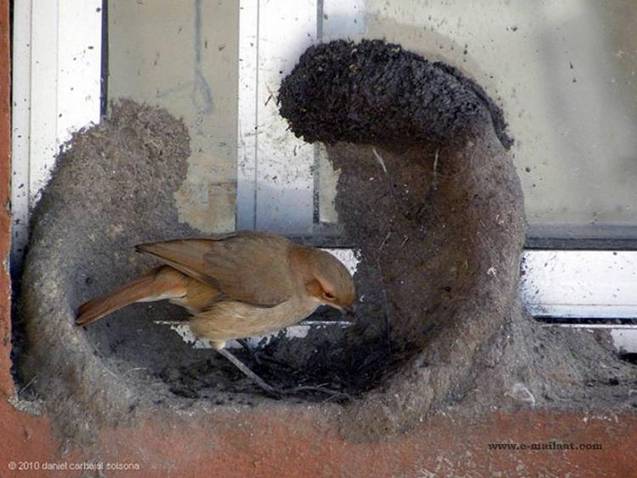 For days and days they make their nests,
sometimes gathering materials brought from

far away

.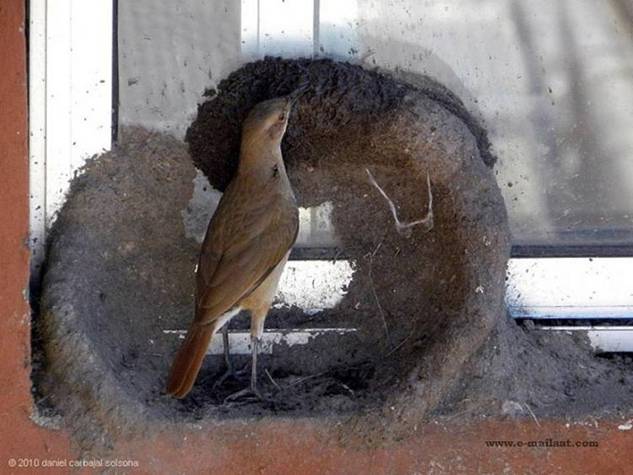 And when they have completed the nest and are ready to lay eggs,




the weather, or the work of humans, or some animal,

destroys it

,




and it falls to the ground,

all that they have done with so much effort.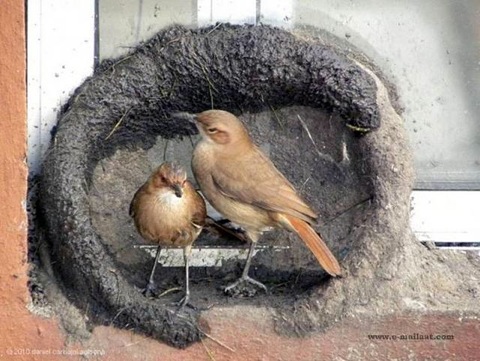 Do they stop? Bewildered, and leave the work?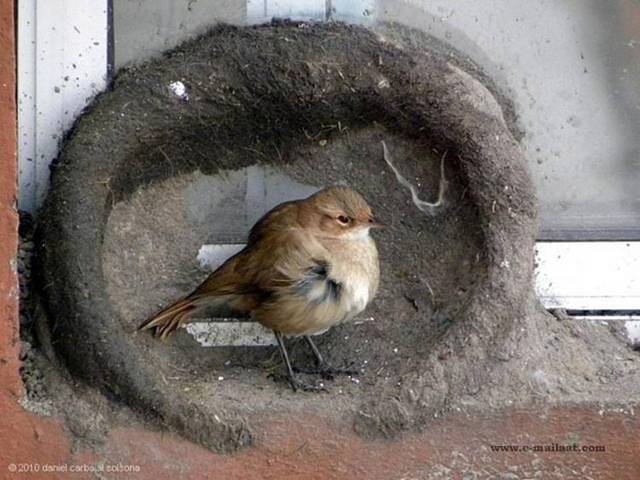 No way.

They

start all over again, building the nest again and again,
until they have eggs in the nest again

.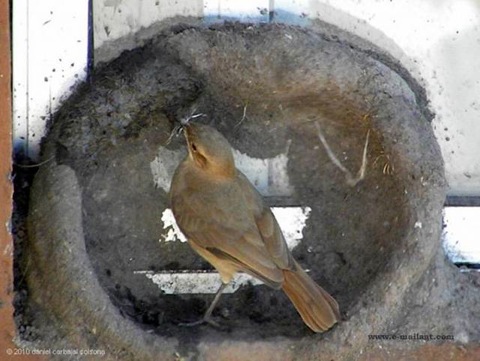 Sometimes, and very often before the chicks are hatched, an animal, a child,
or a storm destroys the nest once again,

but this time with its

valuable contents

.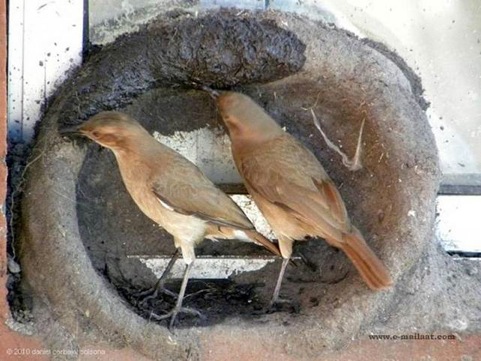 It

hurts to go back to begin again…
Even so, the birds

do not ever stop

,
they

continue to sing and build, and keep singing and building

…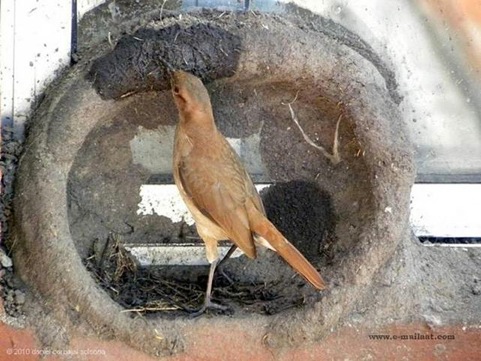 A lesson in

relentless perseverance

…!!!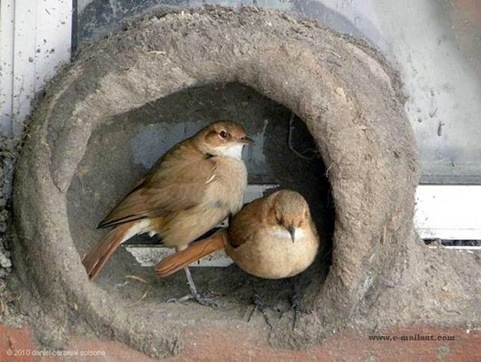 Do you sometimes get the feeling that your life, your work, your family




is not what you had dreamed. Do you sometimes want to say,


"enough, the effort is not really worth it? It is all too much for me

!

"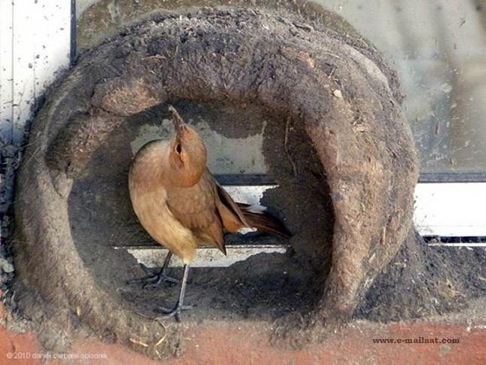 Are you

tired of it all

? Do you feel that the

daily struggle is a waste of time

,




your trust has been

betrayed

, your goals

not reached


just as you were

about to get them?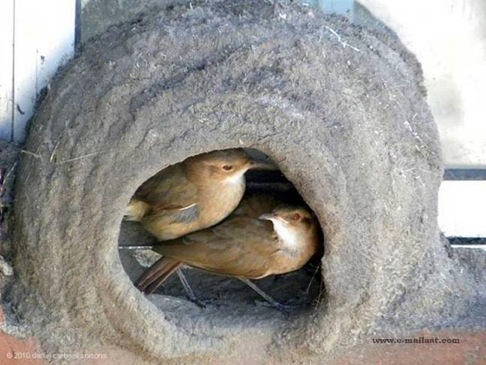 Life strikes you down sometimes, but do you go on, say a prayer,




put your faith in hope, not in darkness?
Do not worry if you get injured in the battle, that is to be expected.


Gather yourself together and rebuild your life, so that it runs well again

.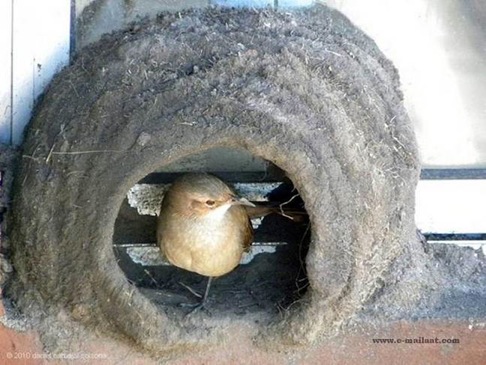 No matter what happens…

Do not shrink back, but move forward

.


Life is a constant challenge, but it is worth to mostly accept it.


And

never stop singing

.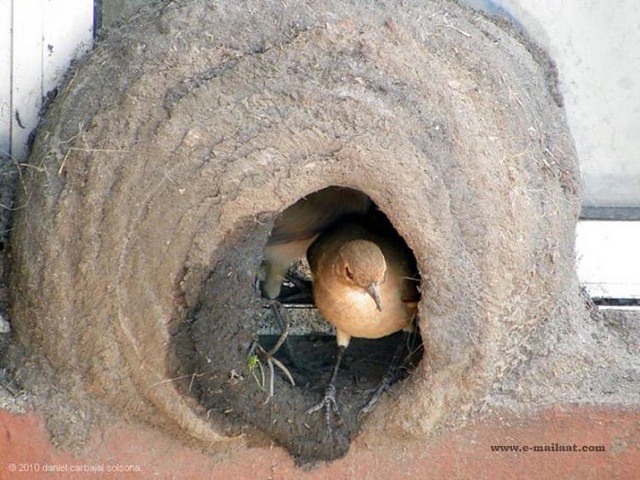 Never give up even in the face of worst adversity

.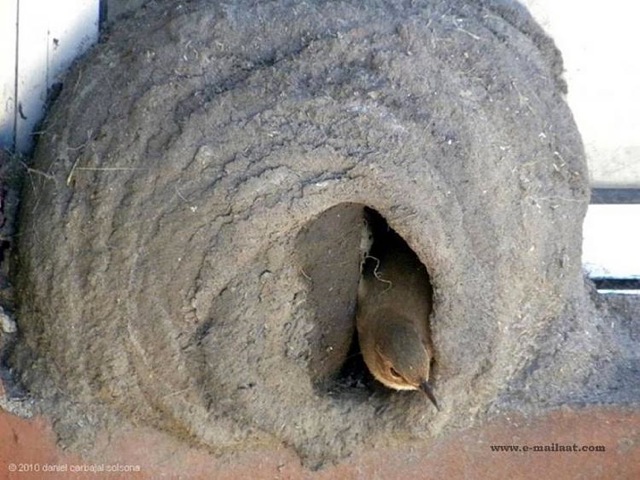 Age wrinkles the skin,
but

giving up enthusiasm wrinkles the soul

.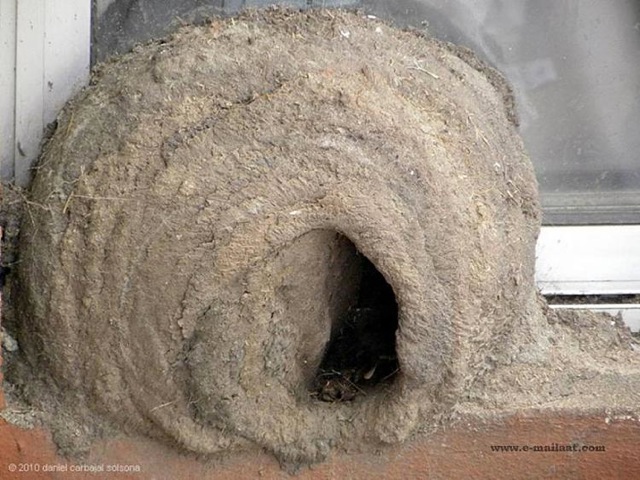 Nature's Structural Engineers in Action

…!!!
Even if you think you could build this —

try it without using your hands

!!!