Touching the Sky Without Arms…..!!!!
For the Determined Nothing Seems Impossible…..!!!!! 
Jessica is a Christian who believes that all things are possible with God!!!
St. Paul said, "I can do all things through Christ which strengtheneth me."
(Philippians 4:13, HB Master Mason Edition, Heirloom page 1201)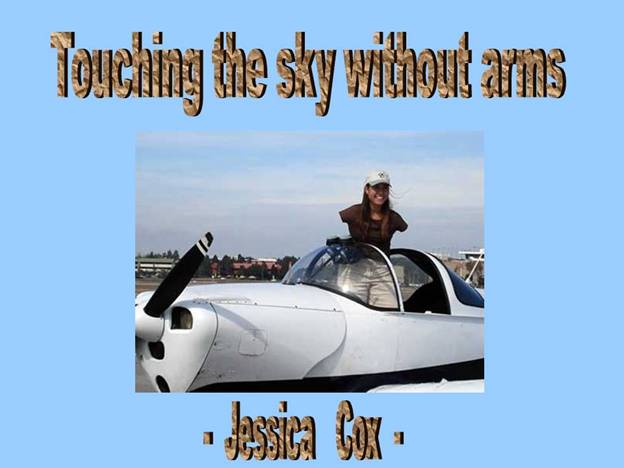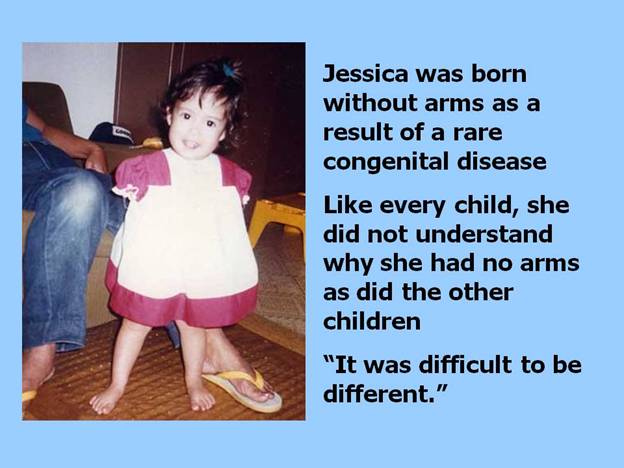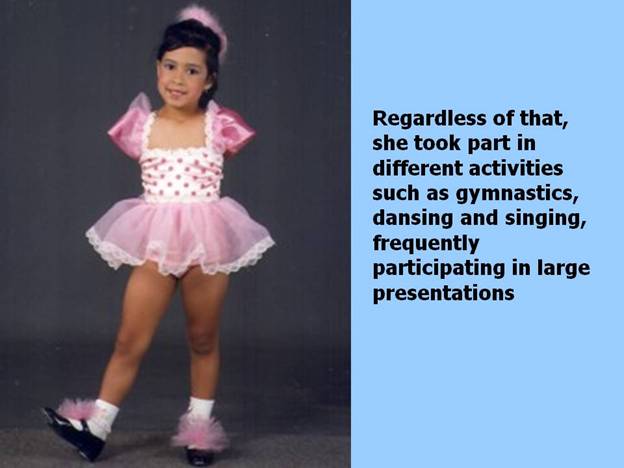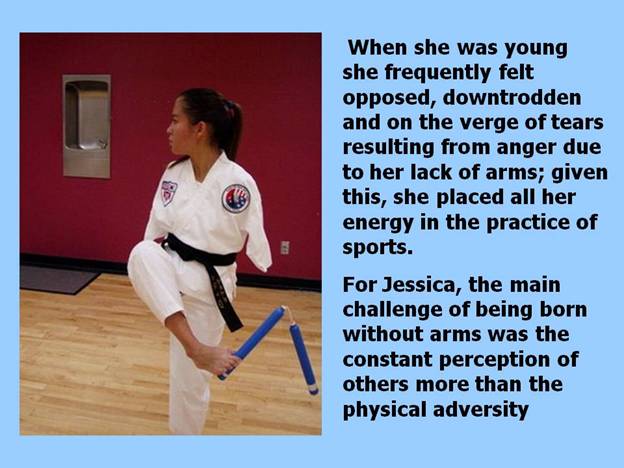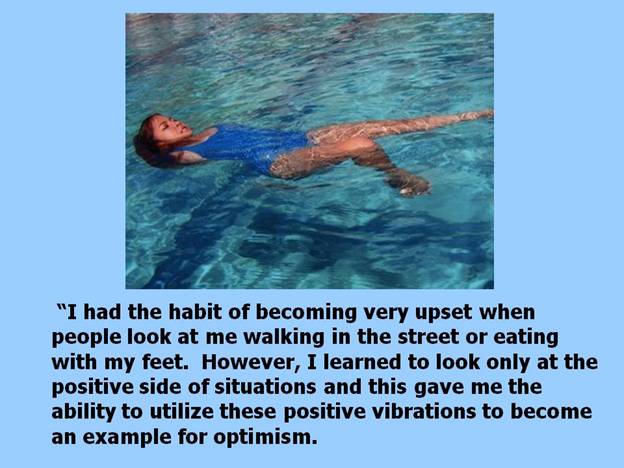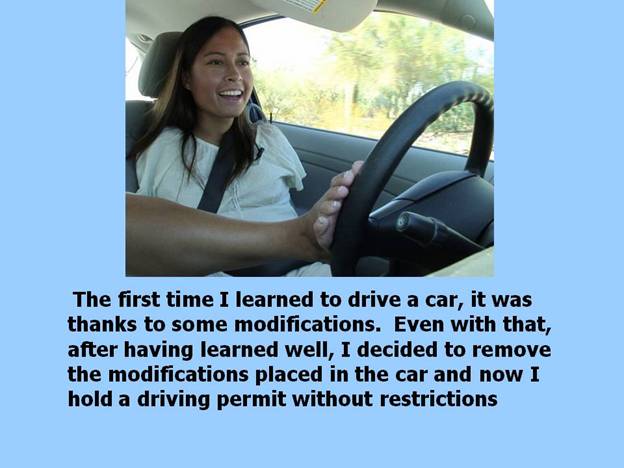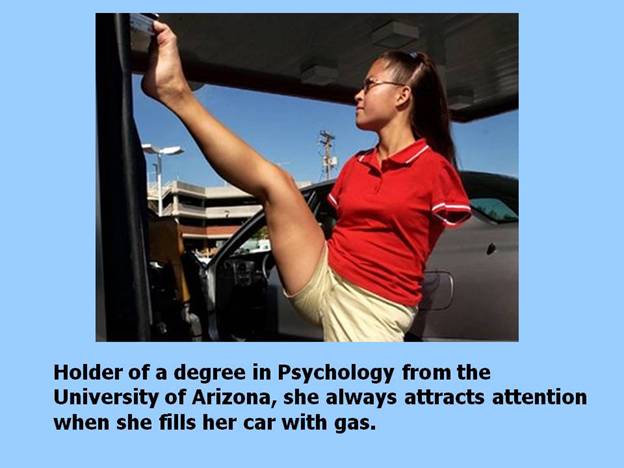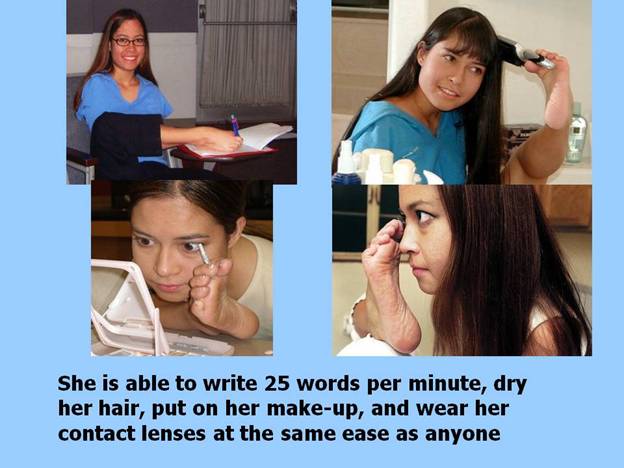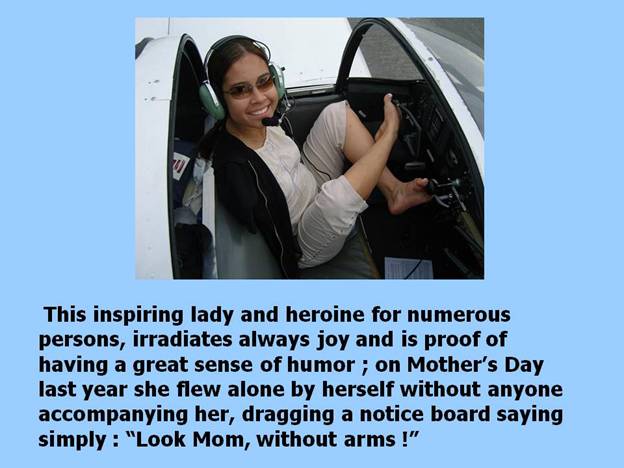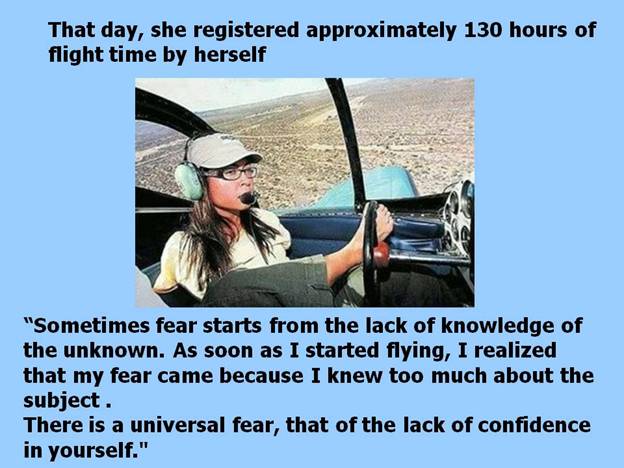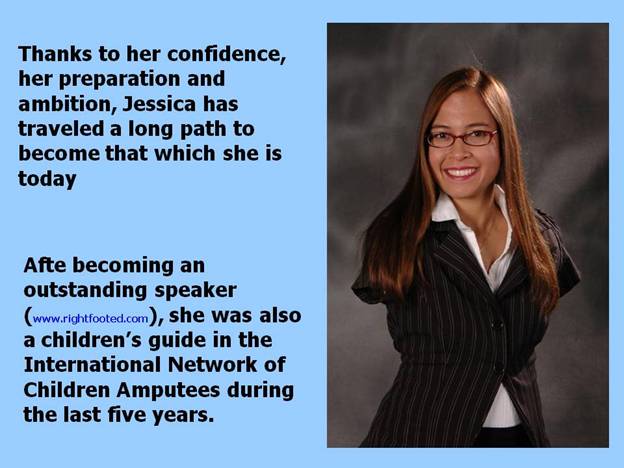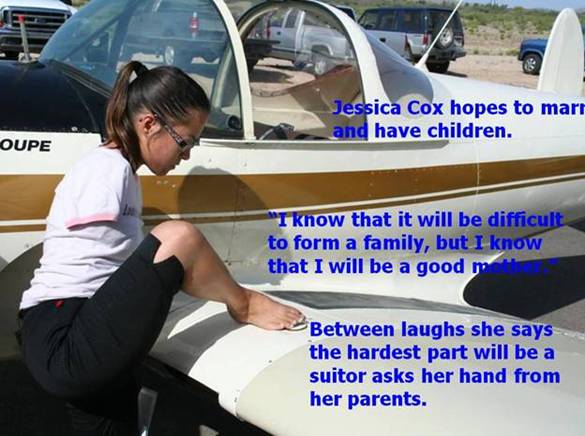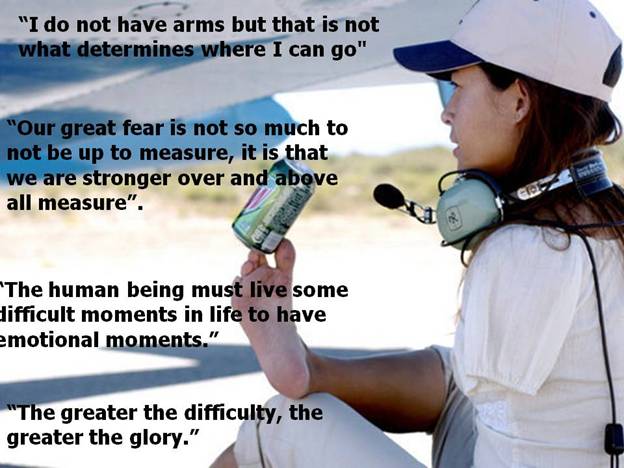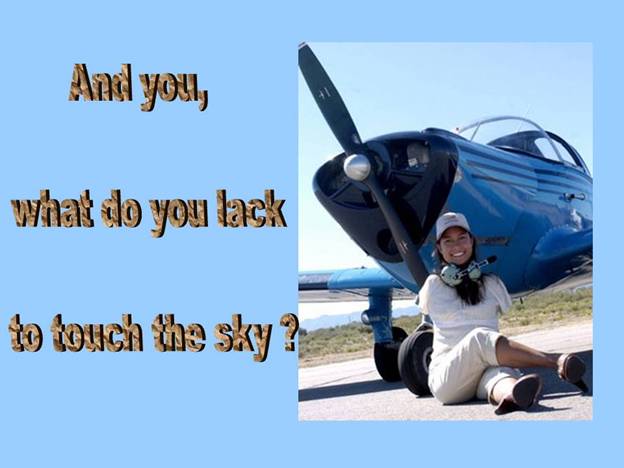 Never look down on anybody, unless you're helping them up.
In life there will always be problems. Only two entities do not have any problems—one is the dead body and the other is yet to be born. If a severely handicapped person can achieve so much, then how much more a normal person can and should achieve?
Instead of constantly cribbing, grumbling and complaining about how things are not fair or right in our lives we should draw inspiration from persons like Jessica. We should not give up easily, but persevere.
Age wrinkles the skin,

but giving up enthusiasm wrinkles the soul.